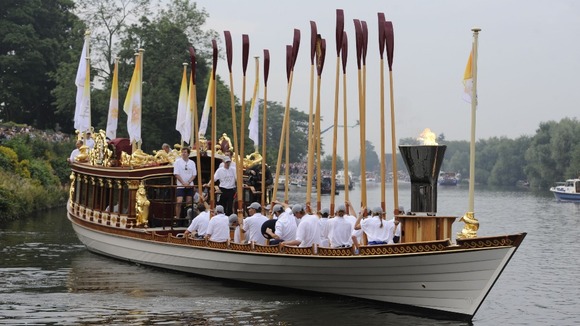 The Olympic torch has set off down the Thames on the Gloriana on the final leg of its 70-day, 8,000 mile journey.
The £1 million Gloriana is being rowed by 16 oarsmen and women and is leading a mini flotilla of boats from across the UK.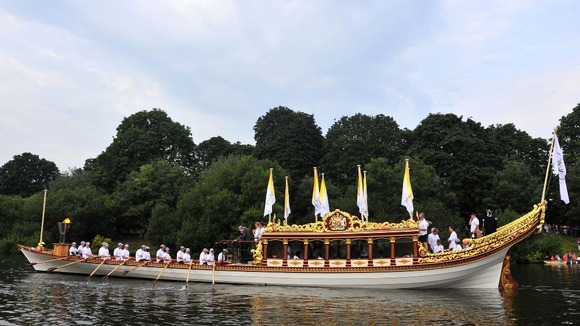 Seven young torchbearers on board will carry the flame for approximately eight minutes each as the procession makes its way to Tower Bridge.