Paula Radcliffe continued: "Yes, I made more commitment than ever in preparation this year, two months away from the three most important people in my life.
Every single athlete out there makes the same commitments, puts their all into their preparation, and sadly I am not the only one to suffer heartbreak in trying to go after our goals. The most important thing is, as I always believe, to know that you did all you could in going after those dreams.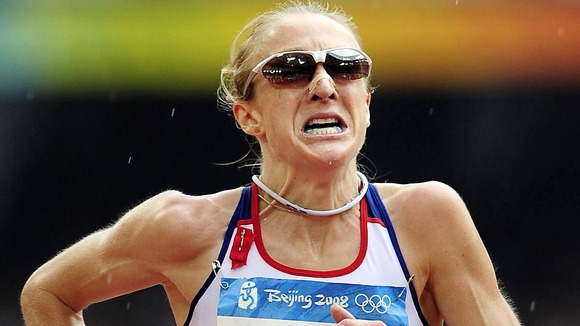 It is hard to know that had the Olympics been six weeks earlier I could have gone out there and run confidently knowing that I was in the best shape I had been in for a while, but I am by no means the first to experience something like this.
No-one tells us in advance where the limits of our own bodies lie, and pushing these limits is the only way we can ever achieve our highest goals and dreams. However hard today is, finally closing the door on that dream, at least I can know that I truly have tried absolutely everything.
As desperate as I was to be part of the amazing experience of the London Olympics, I don't want to be there below my best. If I can't be there and give it my best, then I would rather someone else who can do that is able to be there."