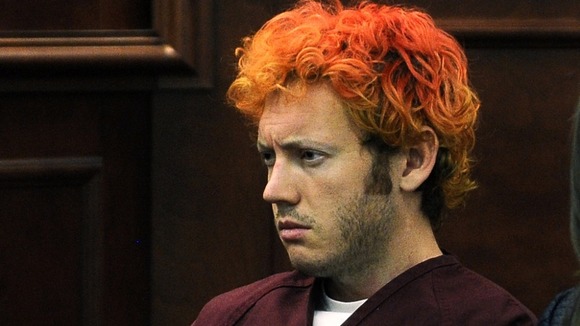 The former graduate student accused of killing 12 people in a shooting spree at cinema near Denver is due to make a second court appearance today.
Criminal charges against James Holmes, 24, who has remained jailed since his arrest, are expected to be formally presented at today's hearing, which will not be televised.
At his initial court hearing one week ago, Holmes said nothing and appeared dazed and groggy, occasionally closing his eyes as if fighting off sleep.