The Duke of Cambridge today cheered on Great Britain's water polo team and revealed his desire to return to the sport.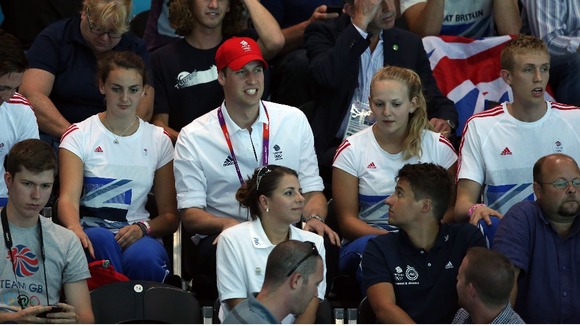 The royal took part in water polo throughout his school and university days, and while he served in the Army, but has not played for five years
Claire Nixon, 18, from Stafford, who sat next to the Duke in the standard ticketholders' section of the crowd, described how keen William was to play the sport again.
"He said, 'I just want to put my trunks on and get in the pool', those were his exact words," she revealed after the game.
"I think he definitely misses it."