A marathon auction of Sir Jimmy Savile's huge collection of mementos and personal belongings has raised around £320,000 for his charities.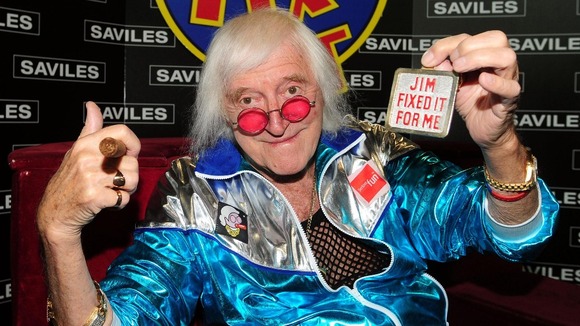 Three auctioneers worked in relays during the non-stop, almost 13-hour sale which saw the broadcasting legend's Rolls-Royce go for £130,000, his original Jim'll Fix It chair reach £8,500 and hundreds of smaller items go for hundreds of pounds each.
Even as the hall emptied towards the end of the sale, a Jim'll Fix It badge sold for £2,000 to an internet bidder.