A group of musicians have called on Russian President Vladimir Putin to give a fair trial to punk band Pussy Riot who face "preposterous" charges against them, in a letter published in The Times (£).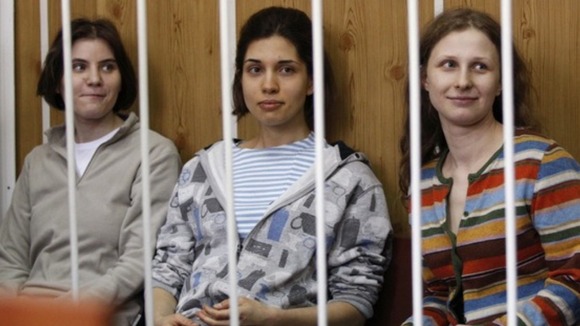 The President - who is in London for Syria talks today - is facing criticism over the trial of the all-woman group, who wore balaclavas at a Cathedral in Moscow and called for Putin to be removed from power by the Virgin Mary.
Among the signatories of the letter were: Pete Townshend; Jarvis Cocker; Alex Kapranos, of Franz Ferdinand; Johnny Marr, the former Smiths guitarist; Corinne Bailey Rae; and Neil Tennant, of the Pet Shop Boys.
They wrote: "Dissent is a right in any democracy and it is entirely disproportionate that they face seven years in jail for what we consider a preposterous charge of 'hooliganism motivated by religious hatred".