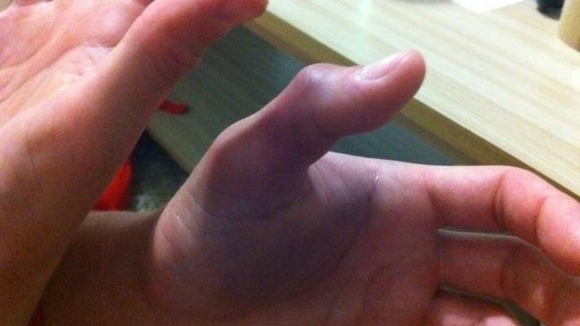 Team GB judo star Gemma Gibbons has revealed the bruises she endured to claim a remarkable Olympic silver medal in her home city.
The south Londoner's boyfriend Euan Burton, a fellow Team GB judo fighter, tweeted the picture, showing Gemma's left hand blackened by the impact of her Games campaign.
Confirming that Gemma's hand was "pretty sore," Burton added his admiration at her stunning achievement, saying, "She won silver fighting four of five fights like this!"