Greg Rutherford has described the crowd in the Olympic Stadium as, "absolutely fantastic for what they're doing - getting behind ever single Brit out there.
Speaking to BBC News the Olympic champion said, "it was absolutely amazing. I'm fortunate enough to compete in front of some big crowds. But to get out there and have 80,000 people behind you, it was the lift I needed to win."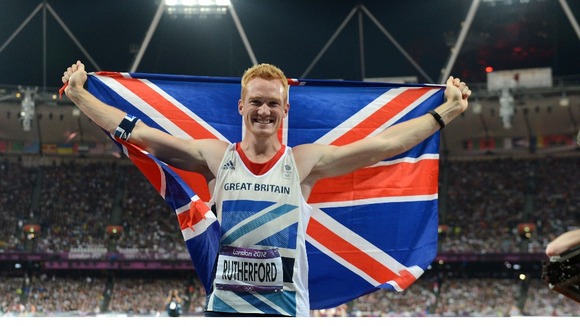 Speaking about his pre-run preparation when he stands still and twitches his hand before heading down to the jump, he said, "it's just me concentrating, it's just me thinking, going through the motions of what I'm about to do.
"It's just making sure my body is ready and I'm feeling good and just keeping me aware of what's going on around me, but not getting too absorbed in everything else that's happening."