Greg Rutherford hailed a "great night for athletics" as he became only the second British man in history to win gold in the long jump.
The athlete from Milton Keynes - who calls himself the "ginger wizard" and enjoys baking in his spare time - delighted home crowds with a 8.31-metre jump in the Olympic Stadium.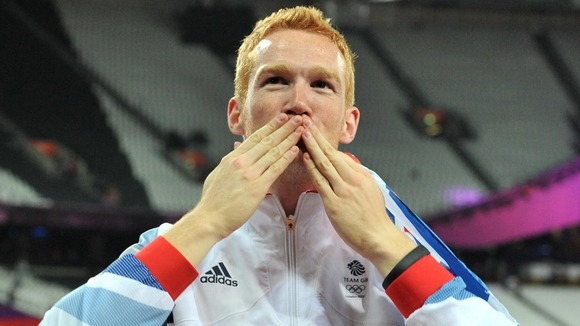 The jump was short of his personal best but still proved too much for his opponents.
His win came while Jessica Ennis was still basking in the crowd's adoration after her heptathlon win and helped Team GB on its way to a trio of track and field wins on Saturday.
The 25-year-old, who hugged his trainers in the stand after being crowned winner, said: "I knew I was in great shape.
"My team are incredible and I have the most amazing parents and beautiful girlfriend in the world.
"I've got a pretty good life, I cannot lie, and everybody has worked so hard for me.
"What a night for British athletics, three gold medals and I can't thank everyone enough."This is what I have dreamed of my whole life."