Deputy Prime Minister Nick Clegg will today deny splits within the coalition Government over carbon emissions reduction, as he announces a £100 million investment in energy efficiency.
Speaking to an energy conference in London, Mr Clegg will say that ministers are "unreservedly committed" to helping the low-carbon sector thrive, insisting that "no-one in Government" wants to depart from the programme to decarbonise Britain's economy as part of the fight against climate change.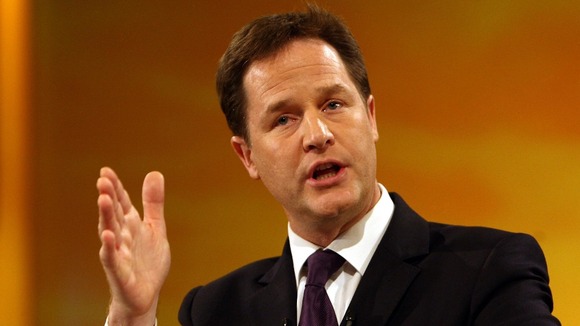 Mr Clegg will tell an audience of business figures that the UK is "leading from the front" in a global revolution towards cleaner sources of energy.
He will announce a £100 million contract by UK Green Investments with fund managers Equitix and SDCL to provide initial funding to encourage foreign and domestic investment in non-domestic energy efficiency.