The judo bronze medalist hit a man after he threw a bottle on to the track at the start of the men's 100m final last night.
Edith Bosch was standing close by when a green plastic drink bottle was thrown from the stands behind the start line.
Her involvement was brought to public attention on Twitter, where she wrote: "A drunken spectator threw a bottle onto the track! I HAVE BEATEN HIM... unbelievable."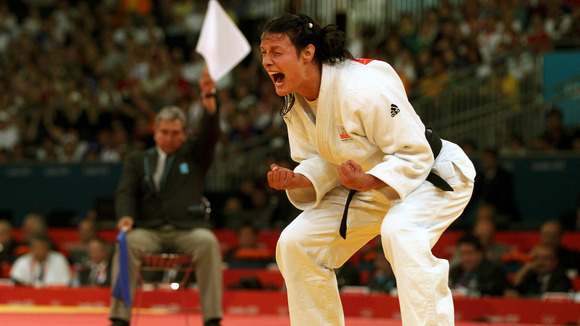 She later told Dutch television station NOS TV: "I had seen the man walking around earlier and said to people around me that he was a peculiar bloke.
"Then he threw that bottle and in my emotion I hit him on the back with the flat of my hand.
"Then he was scooped up by the security. However, he did make me miss the final, and I am very sad about that.
"I just cannot understand how someone can do something like that."