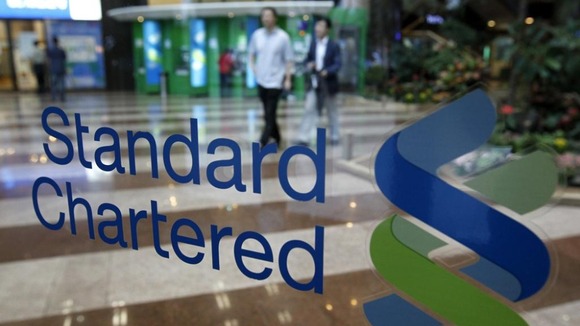 Shares in Standard Chartered opened 6.5% higher this morning, showing signs of recovery after their steepest one-day fall in decades.
Yesterday the bank was forced to deny allegations that they were laundering money for Iran.
The accusations, made by New York's State Department of Financial Services, seen the bank's share price tumble by more than 17%.