The Duchess of Cambridge and Prince Harry today congratulated athletes for contributing to Britain's biggest medal haul for more than a century.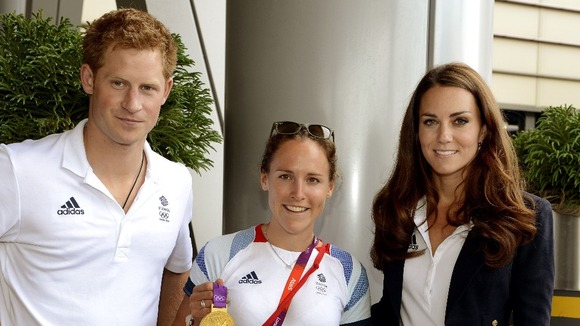 Kate and her brother-in-law met rowing gold medallists Andy Triggs Hodge, Kat Copeland and Sophie Hosking on a visit to Team GB House in Stratford, east London.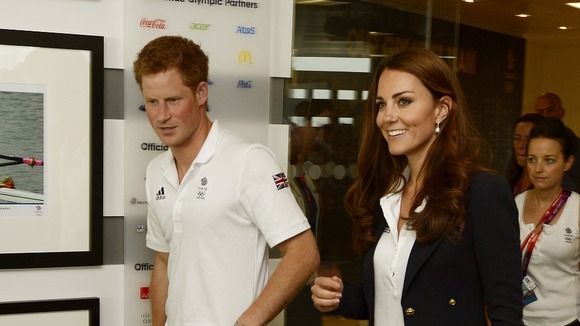 They also met Jonny Brownlee who won a bronze medal in the triathlon two days ago.
The royals have been strong supporters of the Games and have attended numerous events to back British athletes.