Funding for Olympic sports has been guaranteed until the 2016 Games in Rio de Janeiro, David Cameron has announced.
UK Sport will receive £125 million annually for the next four years to maintain funding at same level as the run-up to London.
The move is "to reward the success of the UK's outstanding elite sport system" following the British team's record-breaking medal success at the London Olympics.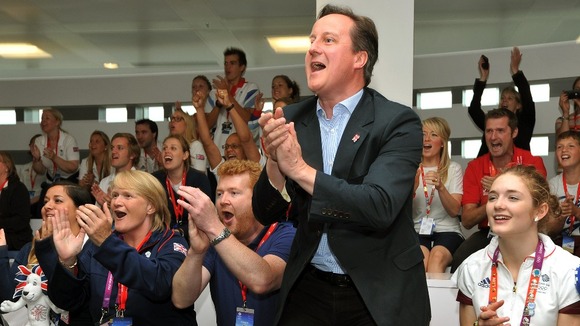 The Prime Minister said: "The motto of these Games has been 'inspire a generation'. Nothing has been more inspirational than seeing our elite athletes win gold this summer.
"There's a direct link between elite success and participation in sport. I want one of the legacies of these Games to be our athletes triumphing in Rio in 2016, and in future Olympic Games. Guaranteeing this funding will help ensure that happens."