Egypt's Islamist president has ordered the retirement of the defence minister, and the military chief of staff, and cancelled the military-declared amendments made to the constitution recently.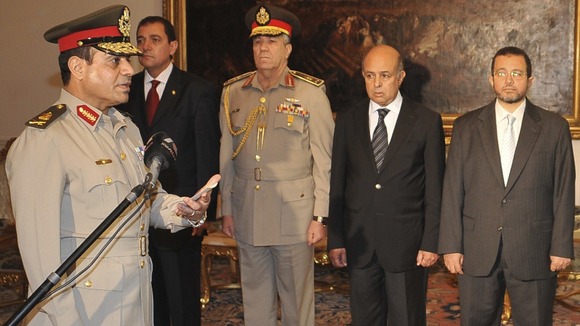 President Mohammed Mursi, whose party the Muslim Brotherhood won both parliamentary and presidential elections in the first free vote in Egypt's modern history, appointed General Abdel Fattah al-Sisi to lead the army and become the new defence minister.
Outgoing defence minister Field Marshall Hussein Tantawi and his number two, chief of staff General Sami Annan, have been appointed presidential advisors.