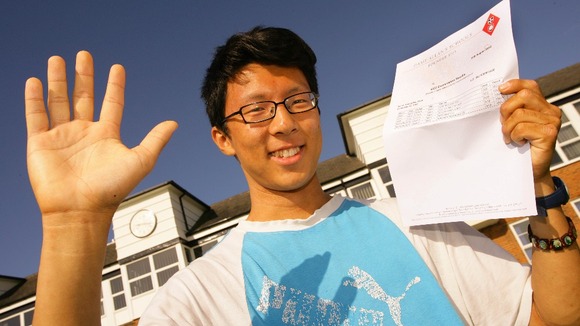 It was all smiles for an A-level student after he achieved five star grades in his exams. Youngseo Yoon, who achieved the top results in maths, physics, chemistry, biology and further maths, is now off to Edinburgh University to study medicine.
The 18-year-old, from Newcastle, who had a private education at Dame Allan's School, achieved the result after several months of hard work.
"I am thrilled as I had hoped to get the offer I needed of three As, but certainly had not expected this." he said.
"I have texted my mum with the news but she was in a conference. She did text me back though to say well done."
Mr Yoon, whose father lives in South Korea, was one of 30 pupils who achieved all A* and A grades in what was a year of impressive results for the school.