Former Barclays boss Bob Diamond said he was disappointed and strongly disagreed with several of the committee's statements.
"In particular, I strongly challenge certain assertions about my testimony," he said.
"On July 4, I appeared before the Committee voluntarily and on short notice.
"I answered every question that was put to me truthfully, candidly and based on information available to me.
"I categorically refute any suggestion to the contrary.
"I take particular issue with the attacks on Barclays' culture and character.
"Barclays, one of the only major UK financial institutions that did not need a rescue from the UK Government, is a tremendous institution with an over 300-year tradition of supporting economic growth and the communities in which we live and work.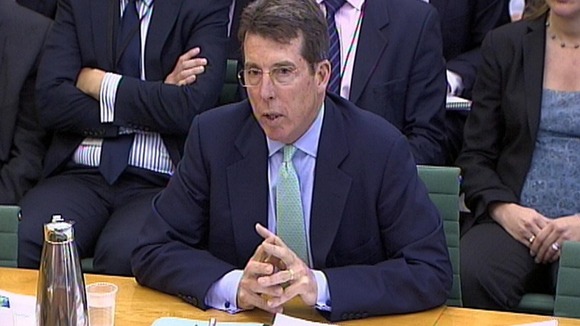 "I am proud of what we accomplished over the 16 years I was employed there and our prudent management of the institution helped avoid the fates that befell other UK banks in 2009.
"The picture being presented today of what Barclays stood for under my watch could not be further from the truth.
"There is no question that the behaviour of a small group of traders related to Libor manipulation was reprehensible and not in keeping with Barclays' high standards.
"At the same time, it should be recorded that broader issues with Libor have been a subject of discussion among regulators for years, and there is little dispute that Barclays was both aggressive in its investigation of this matter and engaged in its cooperation with the appropriate authorities.
"Looking forward, it's clear that thoughtful analysis and regulation of issues affecting the banking industry are required and I have no doubt that Barclays is committed to being part of the solution."