Madonna, who had already voiced her support for the Russian punk band Pussy Riot, on Saturday joined a chorus of celebrities in slamming a jail sentence handed down in Moscow to three women from the group over a protest against President Vladimir Putin.
"I protest the conviction and sentencing of Pussy Riot to a penal colony for two years for a 40-second performance extolling their political opinions," Madonna said in a statement. Madonna had previously expressed her support for the band after they were arrested.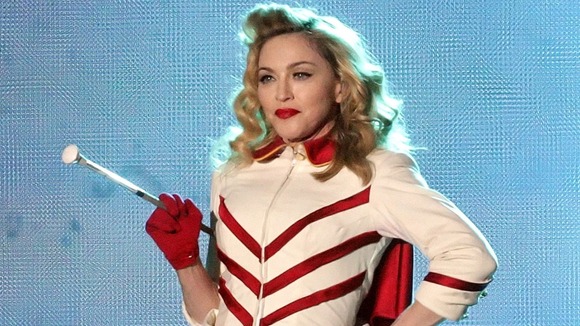 In her latest statement, Madonna said the two-year sentence was "too harsh and in fact is inhumane."
"They've spent enough time in jail. I call on all of Russia to let Pussy Riot go free," she said.
Other stars speaking out in defence of Pussy Riot include; Canadian rock star Bryan Adams, actor Adrian Grenier and Black Keys drummer Patrick Carney, who vowed to not play a show in Russia over what he described as its move to "imprison innocent musicians for speaking their minds peacefully."