Martin Bottomley, head of investigative review of Greater Manchester Police's major and cold case crime unit, has paid tribute to Winnie Johnson.
He said: "Our thoughts are with Winnie's family at this very difficult and sad time. Winnie spent the majority of her life courageously fighting to get justice for Keith.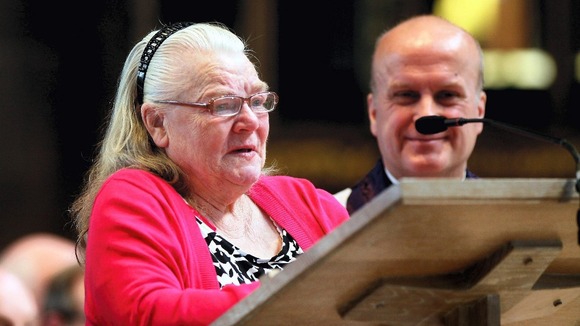 "All she wanted was to know where Keith was buried so she could lay him to rest."Sadly, almost all of her life, she has had to live with the knowledge that Ian Brady refused to show compassion and do the right thing and disclose where he had buried her little boy.
"Winnie was a tenacious and courageous woman and I wish that in her lifetime she could have found where Keith was buried."The only comfort we can take is that she is now at peace with the little boy she missed so much.
"We are continuing to examine the documentation we seized to establish whether or not this letter even exists.
"Notwithstanding that, there is only one person who knows where Keith is buried and that is Ian Brady himself. I would implore him at this extremely sad time and knowing that Winnie has died not knowing where Keith is buried to at last do the decent thing and tell us where he is."