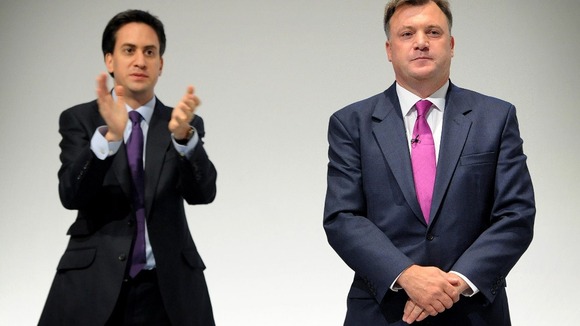 Voters appear to have slightly greater faith in Labour to see Britain through the current economic situation, according to the ITV News Index carried out by ComRes.
21% have faith in leader Ed Miliband, up 2% from last month - but on the same level as October 2010.
That compares to 17% for shadow chancellor Ed Balls, up one percentage point from July. He was on 14% when he took over from Alan Johnson in January 2011.
But 57% of voters do not have faith in Mr Miliband to deal with the economy, down 3% on last month. 59% of those questioned felt similarly about Mr Balls.
Click here to read what they thought about David Cameron and Nick Clegg.