Double Olympic champion Mo Farah has become father to twin girls.
The Team GB double Olympic champion runner has announced his wife Tania, who was seen cheering him on while heavily pregnant, had given birth.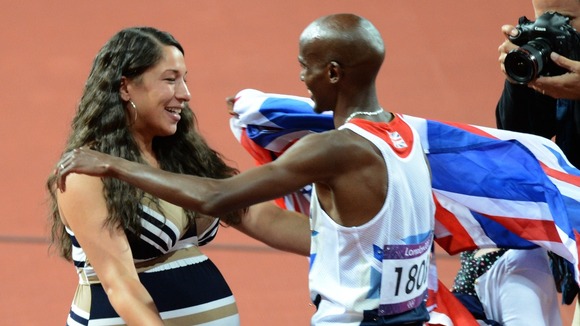 Farah, who is already stepfather to Rihanna, dedicated his 5,000m and 10,000m gold medals to the unborn pair after he topped the podium in London.
Watch ITV News' interview with Tania Farah as she travelled to the Olympic Stadium to watch her husband run.