The Sun newspaper was not acting in the public interest when it published naked photographs of Prince Harry, Culture Secretary Jeremy Hunt has said.
The minister said "personally" he could not see a justification for printing the controversial images.
But he insisted that newspaper editors had to be free to make decisions on such issues.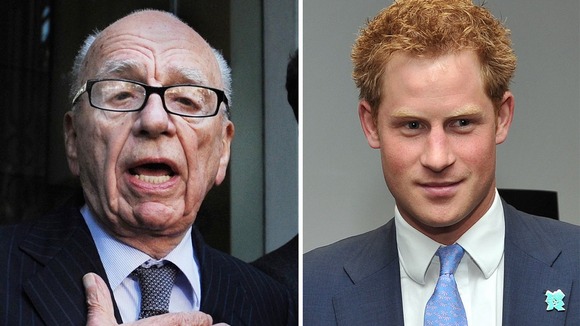 The comments came as Rupert Murdoch defended The Sun's move, posting on Twitter: "Needed to demonstrate no such thing as free press in the UK. Internet makes mockery of these issues."
Speaking to BBC News, Mr Hunt said: "Personally I cannot see what the public interest was in publishing those.
"But we have a free press and I don't think it is right for politicians to tell newspaper editors what they can and cannot publish. That must be a matter for the newspaper editors.
"I just hope that people won't remember this, but they will remember the amazing good work that Prince Harry has done."