Two women from the punk band Pussy Riot - who were being sought by Russian police - have fled the country, the band said.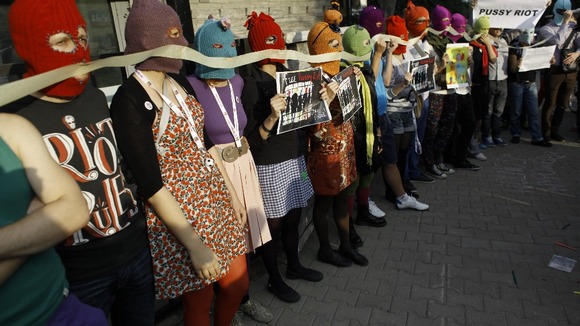 The feminist group - which has five members - protested inside Moscow's main cathedral against President Vladimir Putin and the Russian Orthodox Church in February.
Three of the five women were arrested and sentenced to two years in prison. Moscow police recently said they were searching for the others.
Pussy Riot tweeted today that the two women had fled Russia and are "recruiting foreign feminists to prepare new protest actions".