Police overseeing Europe's biggest street festival, the Notting Hill Carnival, will be hoping for a peaceful conclusion to the celebrations today despite at least two stabbings.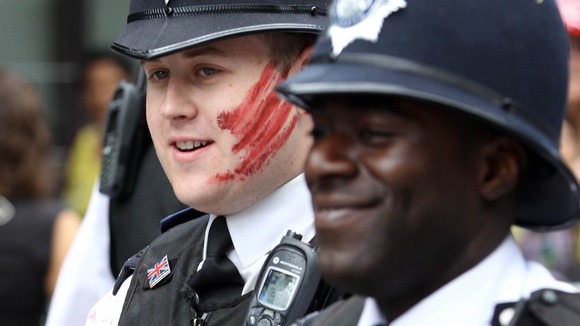 Hundreds of Thousands of revellers will flock to the capital for the carnival's headline day where a parade of floats and brightly-dressed performers will snake through the streets of London.
The festivities on Sunday were largely peaceful but one 20-year-old man was left in a serious but stable condition after being stabbed in the back and buttocks. The Met Police also said a 14-year-old boy was slashed with a sharp object and a 16-year-old girl suffered a superficial leg wound.
An extra 2,000 police officers will be drafted in to support the carnival today, bringing the total to 7,000. Scotland Yard have arrested 96 people so far, mainly for drug and public order offences as well as robbery and assault.