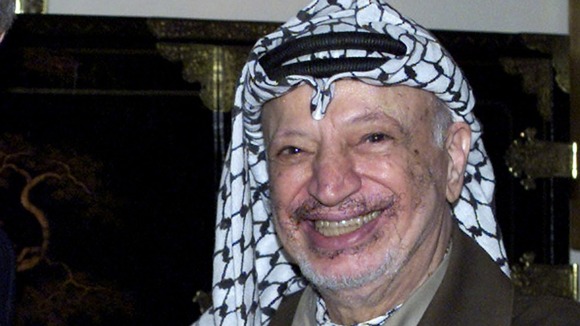 Yasser Arafat's murder inquiry was triggered by a Swiss institute finding high levels of polonium-210 on his clothing supplied by his widow, Suha.
However, the Institut de Radiophysique in Lausanne responded that symptoms described in Mr Arafat's medical reports were not consistent with the element.
Suha Arafat's lawyer, Marc Bonnant, said the tests in Switzerland "showed that Mr Arafat, in all likelihood, died through poisoning."
He added: "This hypothesis must be proved, and if that's the case, then it's premeditated murder."
Mr Arafat was confined by Israel to his compound after a Palestinian uprising and was already in poor health when he collapsed in October 2004.
At first his aides said he was suffering from flu but, looking weak and thin, he was flown to France where he slipped into a coma and died on Nov. 11.