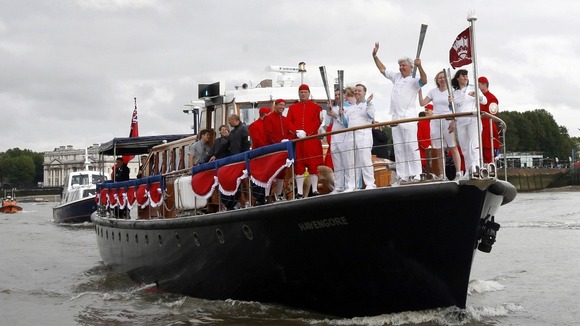 The Paralympic torch relay is running just over an hour late, but organisers remain hopeful it will make it to the Olympic Stadium in time for tonight's Opening Ceremony.
A Locog spokeswoman said time had been made up on the relay, having fallen at least two hours behind schedule before it even began the final London legs.
After racing around a series of the capital's landmarks, the torch was taken on a voyage from Lewisham to Greenwich aboard a boat on the Thames.