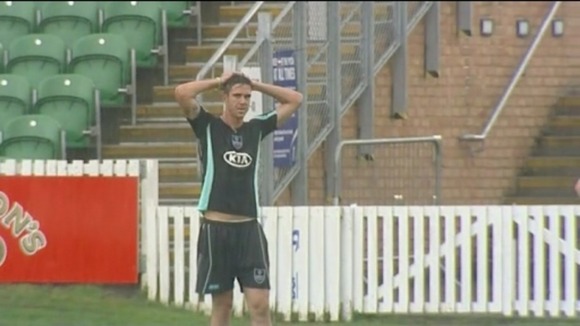 Kevin Pietersen had mixed success as he attempted to weather the storm of Andrew Strauss's retirement from cricket.
The ousted batsman made no comment in response to news of Strauss's decision following their well-publicised falling out.
But moments later a heavy downpour left the Surrey man training in the rain in Somerset today.