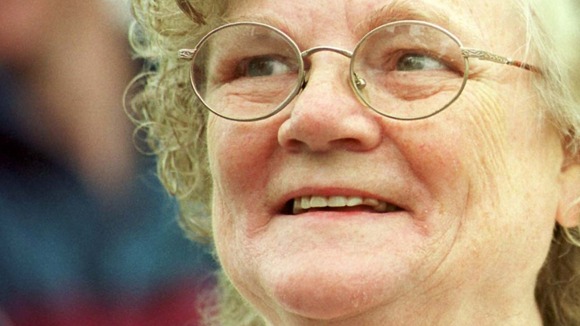 The congregation heard tributes from Winnie Johnson's grandson Stephen Prescott and the partner of another grandson, Elizabeth Bond.
They did not mention her long fight to discover where the rermains of her son Keith Bennett are buried.
Instead, they concentrated on a woman who was the centre of a large family and always had twinkle in her eye.
It was left to Canon Ian Gomersall to recall her years of courage as she pleaded to know what had happened to her boy. He said "I pay tribute to Winnie's courage and determination to bring her son back to her family."