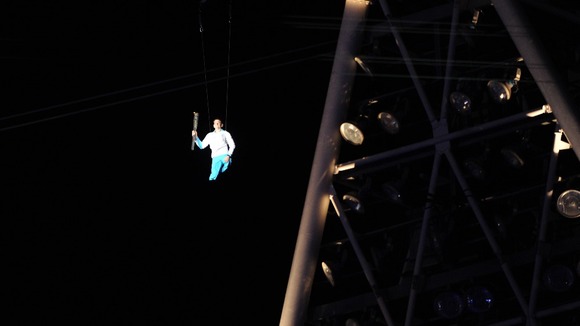 The Paralympic Flame made a stunning entrance into the Olympic Park last night, carried by Royal Marine Joe Townsend.
Townsend descended on a 115 metre zip wire from the Olympic Park's Orbit sculpture into the park.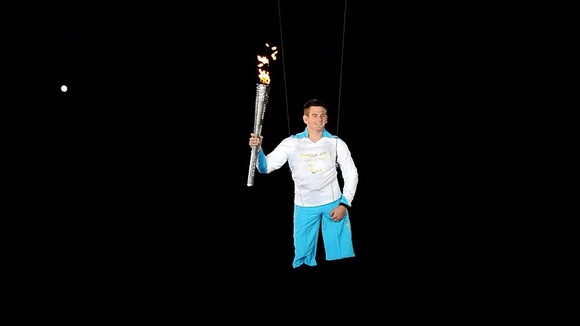 Townsend joined the army at 17, and was five months into his first tour of duty in Afghanistan when he lost both legs after stepping on a mine. He is hoping to take part in the triathlon at the Rio 2016 Paralympics.