Activists staged a protest at the Department for Work and Pensions (DWP) against multinational IT firm and Paralympics sponsor Atos, which carries out the Government's "fit for work" assessments.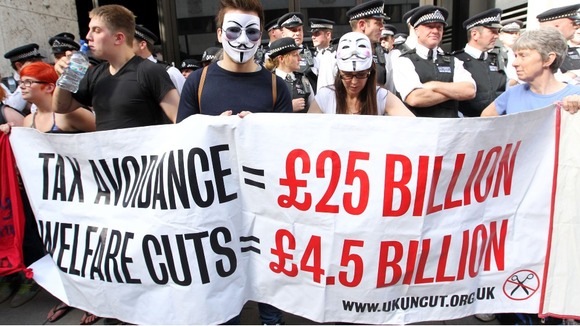 Disabled and anti-cuts campaigners have been rallying all over the country for the last week because they claim the tests for people on disability by Atos are "damaging and distressing".
Today they took their protest to Atos's London headquarters before carrying out a "secret action" at the DWP's building in central London.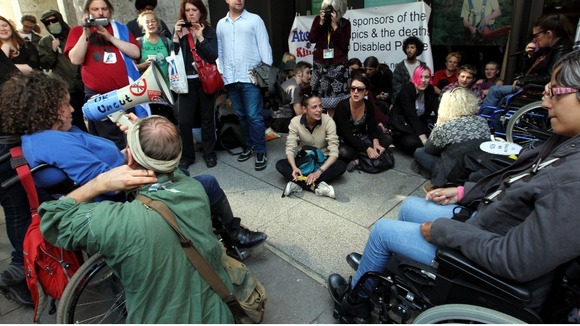 Several protesters got into the DWP building and a further two in wheelchairs chained themselves to the doors, according to UK Uncut, who have been staging the protests together with Disabled People Against Cuts (DPAC).
Earlier there were brief scuffles with the police as they attempted to clear the protesters, almost all of whom have now been removed from the building.