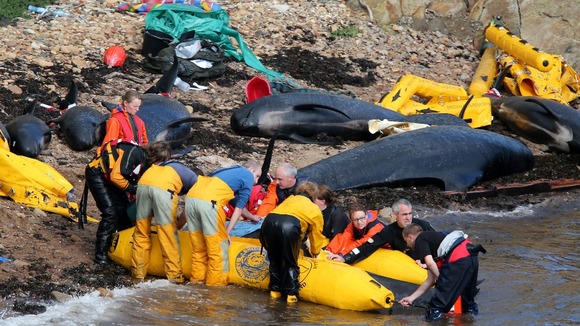 Seventeen whales have died in a stranding off the coast of Fife.
The mammals were part of a group of 27 pilot whales stranded at Pittenweem, which is near St Andrews.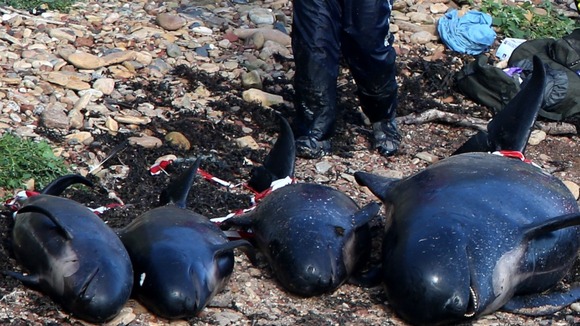 Ten of the whales have been refloated. They have been kept alive by vets from British Divers and Marine Life Rescue, with assistance from the emergency services including Fife fire service.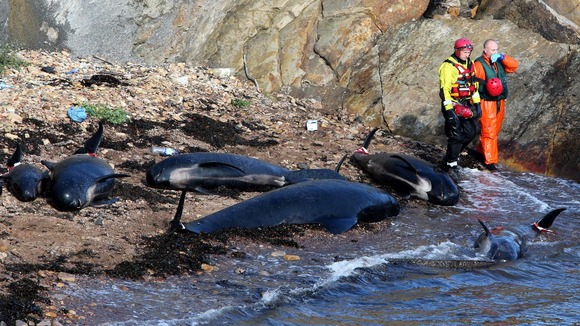 Forth Coastguard was alerted to the accident just after 7am, with first reports indicating a mass stranding of dolphins.
Volunteer medics from BDMLR were dispatched to the vicininty, with specialist rescue pontoons being sent to the spot from across Scotland, Newcastle and Cumbria.