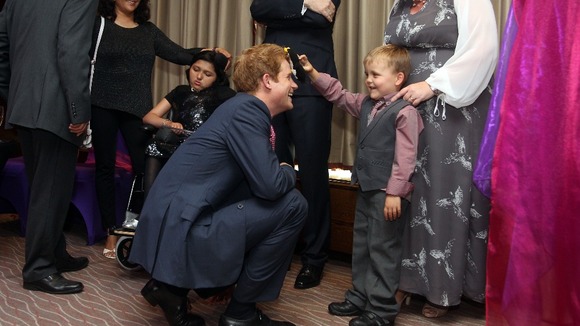 Prince Harry has made his first public appearance since naked pictures were published of him in Las Vegas.
He met Alex Logan, the witty six-year old who told ITV News earlier today he was going to tell the Prince he was "glad he kept his clothes on."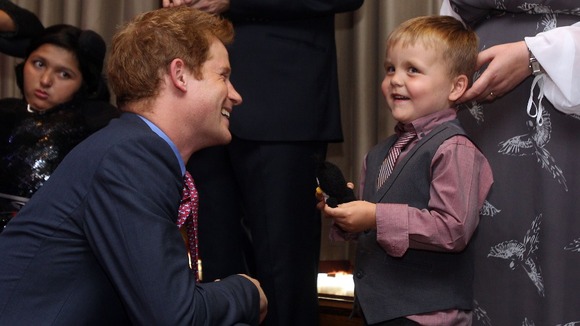 Prince Harry laughed and joked with young Alex, out of earshot of the cameras.