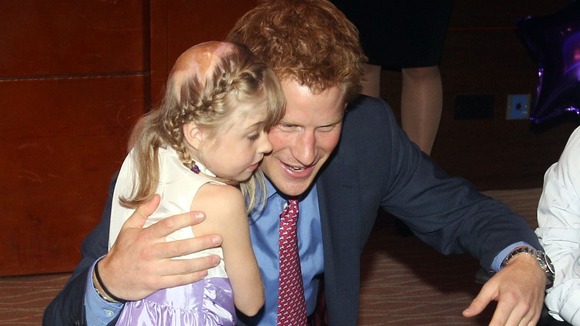 Prince Harry was a big hit with one young lady at the WellChild awards this evening. 5-year-old Hope Hillis from Lisburn in Northern Ireland gave the Prince an affectionate "cow lick" on the face when they met.
Hope was born three months premature and has had more than 50 operations throughout her young life. She licked the right side of Harry's cheek which made him laugh and he joked: "We've only just met."
Her mother Sarah said:
"We've been saying to her for ages, 'when you meet Harry what are you going to do?', and she said, 'I'm going to lick him'. That's a great compliment from Hope, a lick on the side of the face, that's better then a kiss."