During in vitro fertilisation (IVF) or intra-cytoplasmic sperm injection (ICSI) treatment, fertility drugs are used to stimulate the ovaries to produce more eggs than usual.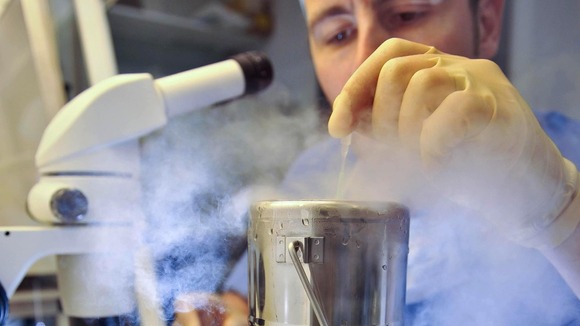 These are then fertilised with your partner's, or a donor's sperm to create embryos.
Because there is normally a number of unused embryos, some people choose to freeze the good quality unused embryos for use in later treatment cycles or for donation.