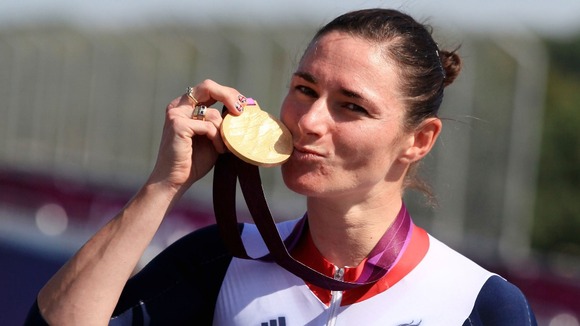 Britain's Olympic and Paralympic heroes are to be given a separate honours list to ensure that there is no limit on the number of awards handed out, it emerged today.
In normal years, the committee which makes recommendations for sporting honours, chaired by Olympic supremo Lord Coe, is able to put forward one name for a knighthood, four for CBEs, 20 OBEs and 38 MBEs, the Daily Telegraph reported.
But it is understood Prime Minister David Cameron has decided to place awards arising from the London 2012 Games outside the usual system, to enable the New Year's Honours list to reflect the scale of achievement by British athletes.
By allowing the establishment of a separate list for the London Games, Mr Cameron would avoid the potential embarrassment of seeing sporting personalities outnumbered by civil servants in the honours list in a year in which the Olympics and Paralympics have captured the imagination of the country.