Prince Harry will finish the first phase of his initial training at Camp Bastion today before he takes the controls of Apache attack helicopters.
The 27-year-old Army captain arrived in Afghanistan for his second tour of duty on Friday, but he will not be sent out to take on the Taliban for at least another seven days.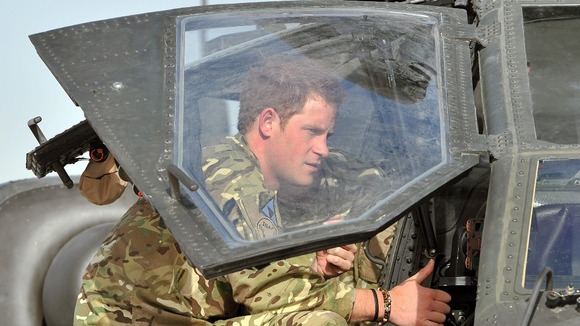 Once he completes his two-day RSOI (reception, staging, onward-movement and integration) course in first aid, shooting and IED (improvised explosive device) awareness later today, he will be set to start his Apache-specific preparation.
During this phase of training, which starts tomorrow, he will climb into the cockpit and begin to familiarise himself with the way the deadly aircraft is configured for the war-torn country.