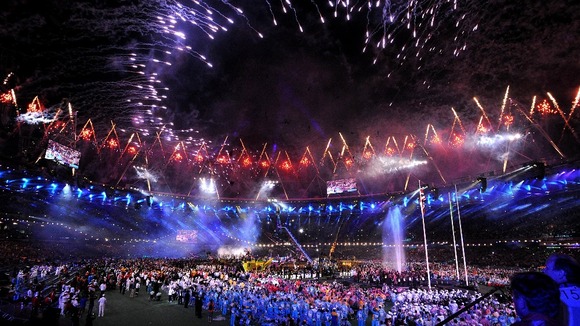 After decidedly mixed reviews for the Olympic Closing Ceremony, last night's fireworks-filled finale of the Paralympics has earned wide praise from the British press.
The Sun said the ceremony was filled with "the qualities we have marvelled at in the past 11 days. Passion. Determination. Courage."
The Daily Telegraph said the "rousing" party ended "in a riot of teared-filled jubilation."
The Daily Mail judged it "a wonderfully vibrant, uplifting tribute" to the Paralympians, adding: "Artistic director Kim Gavin's show was unashamedly melodramatic theatre at its British best."
The prime role of two ParalympicsGB stars was praised by the Guardian, which said: "Ellie Simmonds and Jonnie Peacock were as much of a draw as musical guests Jay-Z and Rihanna."
The Daily Mirror summed the ceremony up in "One word: Wow."