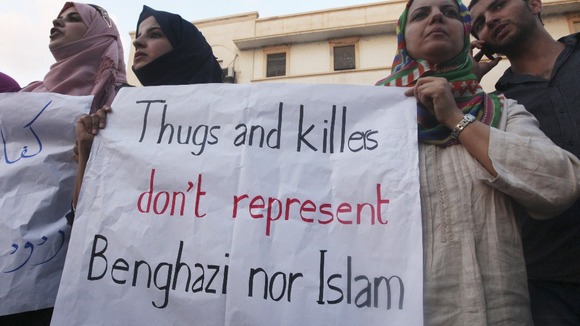 The United States and Libya agreed to work together to track down the culprits of Tuesday's deadly attack on the US consulate in Benghazi in which the American ambassador and three staff died.
President Barack Obama spoke with his Libyan counterpart Mohammed Magarief last night and "agreed to work closely over the course of this investigation," the White House said.
A US official told Reuters that the US military was moving two destroyers toward the Libyan coast to give America flexibility for any future action against Libyan targets.
The military was also sending a Marine Corps anti-terrorist security team to boost security in the North African state.