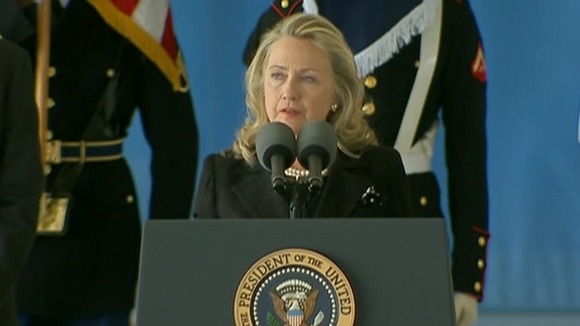 Secretary Clinton said America remained the "greatest force for peace [and] human dignity the world has ever known" thanks to its overseas diplomats.
"Their work is at the heart of what makes America great and good," she said.
Upon witnessing the bodies of Chris Stevens, Glen Doherty, Tyrone Woodes and Sean Smith returned to Maryland, she urged Americans to carry their memory into the future.
"We will wipe away our tears, stiffen our spines and face the future undaunted," she said.
Mrs Clinton said Americans would continue to work "together, helping and protecting one another, just like Sean, Tyrone, Glen and Chris always did."