Ricky Hatton said he was "back to fight for world titles" as he announced his return to boxing.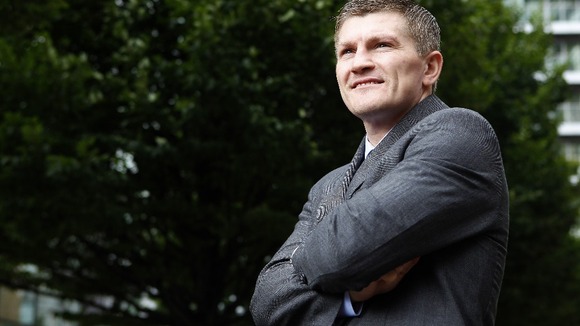 Hatton, who would often put on weight between fights and checked into a rehabilitation centre in London in 2010 after being photographed apparently snorting cocaine, said:
He said: "It's well documented what's happened to me, my life turned to mush. I feel I've put a bit back into the game but it didn't fill the void. I got my trainer's licence and started working in the ring and that started the fires burning and I started looking after myself a bit better.
"I'm back to fight for world titles. It's more than a comeback. It's worth more than money. A lot of people have said they don't want me to tarnish the legacy but they don't know what goes on between my ears."