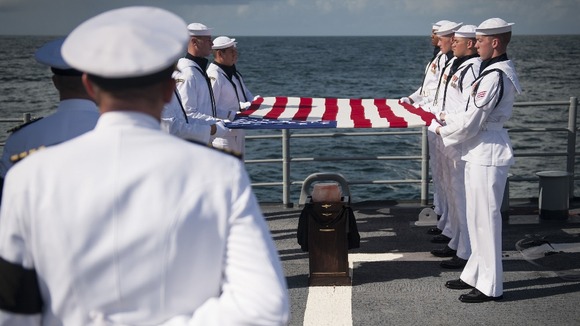 Neil Amstrong, the first man on the moon, was buried at sea today.
Members of the U.S. Navy ceremonial guard held an American flag over the remains of the Apollo 11 astronaut during the burial at sea service aboard the USS Philippine Sea (CG 58), in the Atlantic Ocean.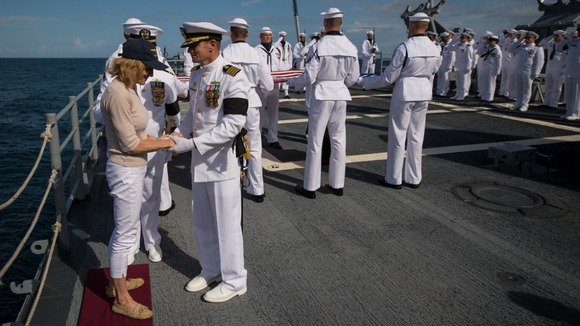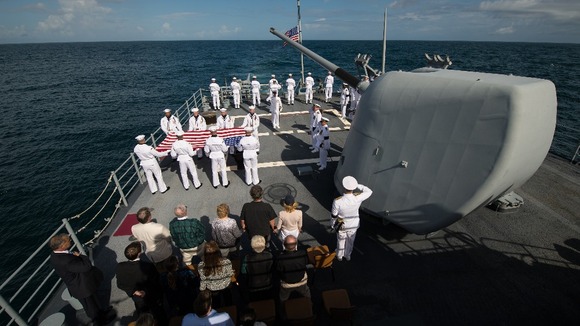 More pictures are available on NASA's Flickr page.