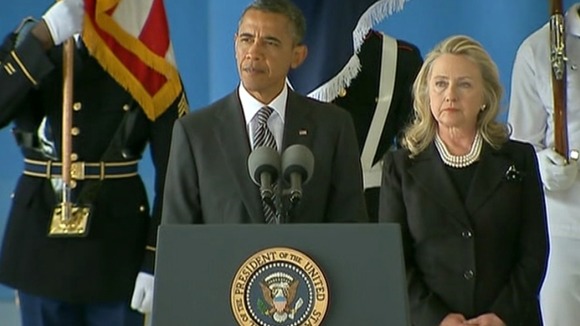 President Obama has paid tribute to US envoy Chris Stevens "as everything America could want in an ambassador" as his body and three of his Benghazi embassy staff were returned to US soil.
He said Mr Smith, Glen Doherty, Tyrone Woods and Sean Smith were "four patriots who loved their country, chose to serve it and served it well. They knew the danger and they accepted it."
"They lived and embodied the American ideal," he said.