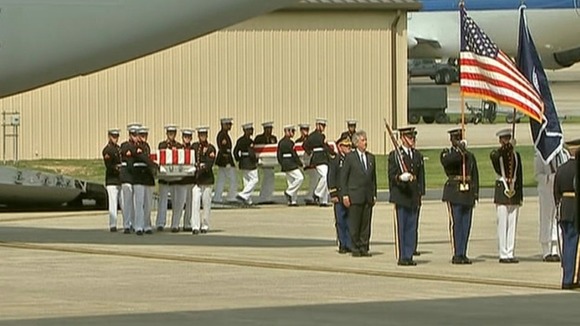 President Obama has witnessed the return of the bodies of US Ambassador Chris Stevens and three embassy staff members killed in the attack on the US consulate in Benghazi, Libya.
The four coffins, draped in the stars and stripes, were carried off a plane at the Andrews Air Force Base in Maryland and placed in waiting hearses.
The President is due to make an address at the ceremony.