South Africa's Justice Minister Jeff Radebe has warned the government that it would clamp down on the daily illegal marches by miners brandishing machetes, spears and clubs that have marked the strike.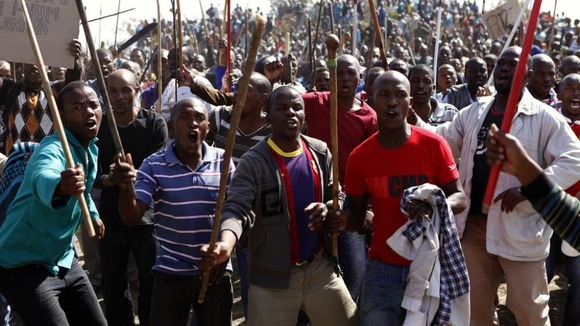 Radebe told a news conference: "The government will no longer tolerate illegal gatherings and brandishing of weapons in this way. The police are well acquainted with how to enforce public order in South Africa."
The strikers turned down Lonmin's offer of a 900 rand ($112.50) increase that would give new-entry workers a basic monthly salary of 5,500 rand ($688), their leaders said.