Two US Marines have been killed and several more troops wounded after Camp Bastion in Afghanistan came under attack
A US official said the attack at the base in Helmand province involved a range of weaponry, possibly including mortars, rockets or rocket-propelled grenades and small arms fire.
Early indications were that it was on the north-east side of the base, which houses American forces in Camp Leatherneck.
A Ministry of Defence spokesman in London said: "We are aware of an incident that has taken place at Camp Bastion, which is currently being dealt with."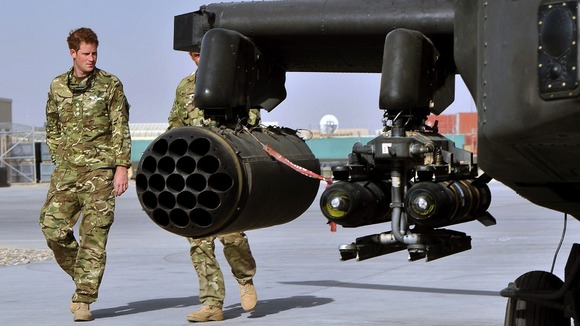 Prince Harry is currently based at Camp Bastion on his second tour of duty in Afghanistan, which is due to last four months.
The 27-year-old Army captain arrived last Friday.
Camp Bastion is a huge base in the middle of the desert shared with US, Estonian, Danish and Afghan troops.