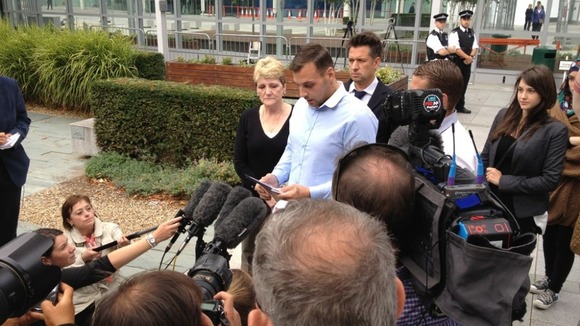 In a statement, Ian Tomlinson's stepson, Paul King said:
"We came here expecting a disciplinary hearing. There hasn't been a hearing.
"We expected the Met to rule on whether its officer killed Ian.
"The Met basically are going on a 'no comment'. It's a whitewash, it's like they've let him resign already."
The conflicting evidence from the inquest and the criminal courts are still to be resolved. We won't give up yet. We'll now take this to a civil court where we will try to find final judgements on who killed Ian."