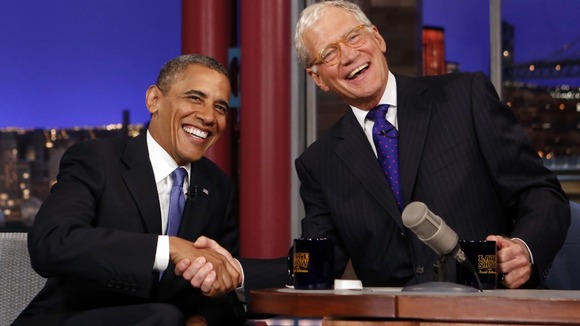 President Barack Obama has used his appearance on the "Late Show with David Letterman" to respond to his opponent Mitt Romney's unguarded comments about his support base.
In a secretly-filmed video that was leaked to the press, Mr Romney suggests that 47% of Americans who do not pay income tax are the same group who will vote for Mr Obama, and that they see themselves as victims.
President Obama said: "One of the things I learned as president is yourepresent the entire
country".
He added: "One thing ... none of us can do in public office is suggest that because someone doesn't agree with me that they're vicitms or they're unpatriotic."