Space shuttle Endeavour catches ride to retirement home
Space shuttle Endeavour has left the Kennedy Space Centre on its final journey, destined for a museum in California.
The United States retired its space shuttles last year after finishing construction of the $100 billion International Space Station to begin work on a new generation of spaceships.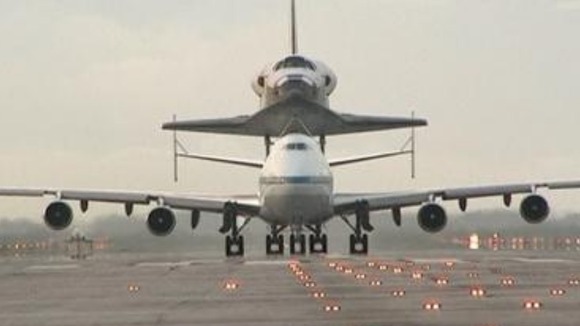 Earlier this year, the space shuttle Discovery completed its final voyage piggybacking a NASA Shuttle Carrier Aircraft to its permanent retirement home at Smithsonian Air and Space Museum's Udvar-Hazy Centre in Virginia.