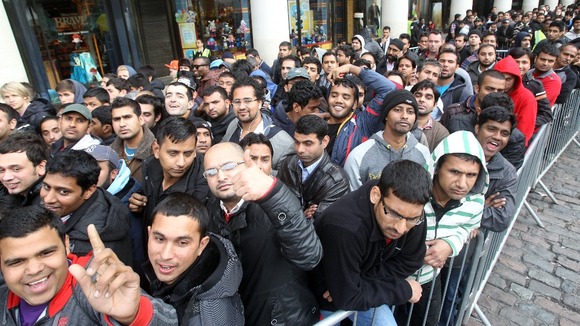 An O2 spokesman confirmed that customers who had queued outside the Colliers Wood O2 branch hoping to be among the first to own an iPhone 5 were left disappointed by the theft of the shop's entire shipment.
They were advised to try an alternative O2 outlet.
The spokesman added that Usman Sethi, the employee believed to be responsible, is still at large and the batch of iPhones - worth in excess of £133,000 - is still to be found.