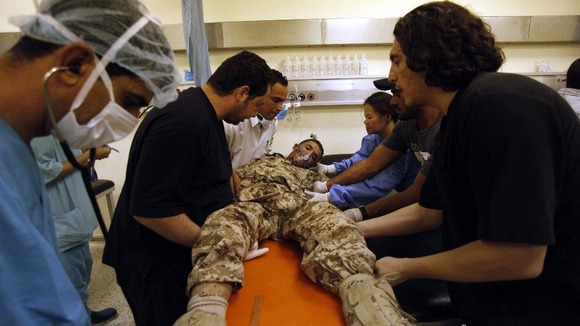 At least 11 people were killed and more than 60 were wounded when militants fought demonstrators on the streets of Benghazi.
The protesters swept through the Ansar al-Sharia militia's base in the Libyan city early on Saturday, triggering an armed response.
A spokesman for Ansar al-Sharia said the group has since evacuated its bases in Benghazi "to preserve security in the city".